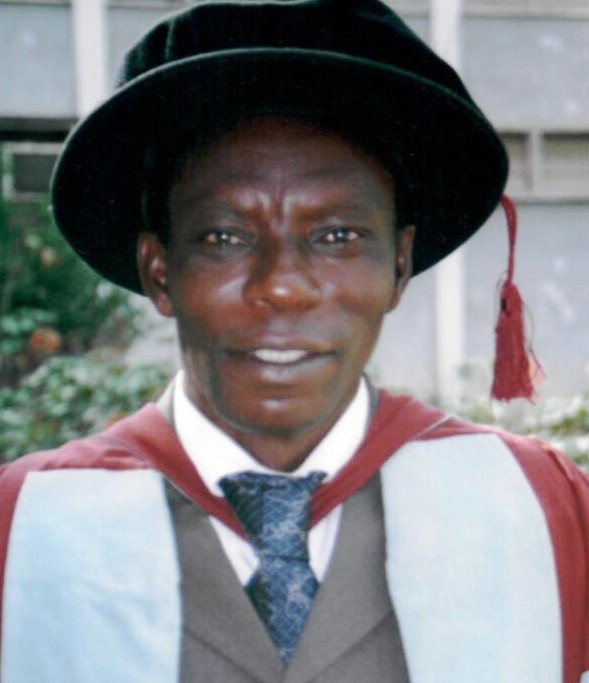 Brief Info
Professor Steve Amisah obtained his BSc (Hons) Zoology; Dip. Ed from the University of Cape Coast and MPhil (Microbiology) degree from the Kwame Nkrumah University of Science and Technology (KNUST). He continued to successfully complete an MSc (Fisheries Biology) degree programme at the University of Buckingham in England, UK from where he was recruited at the Universities of Ghana Office in London to join the academic staff of KNUST at the then Institute of Renewable Natural Resources (IRNR), now Faculty of Renewable Natural Resources (FRNR). In 1994, Prof Amisah pursued his PhD (Fisheries Studies) at the University of Hull, UK and graduated in 1998.
He received considerable postdoctoral training in Interdisciplinary Team Research and in Leadership and Adaptive Management at ICRA and WUR, Netherlands. He also received professional training in Trainer of Doctoral Trainers in Denmark.
He was appointed on promotion to Senior Lecturer in 2001, Associate Professor in 2009 and Professor in August 2015. In 2011 Professor Amisah was honoured for Excellent Academic Performance and Best Researcher in Science at KNUST. In successive years he received Fellowship Awards from DANIDA for Joint Proposal writing.
Over the intervening years Professor Steve Amisah served as Head of Department of Fisheries and Watershed Management for seven (7) years and became the first Dean of the Faculty of Renewable Natural Resources (FRNR) when the Institute of Renewable Natural Resources (IRNR) was reconstituted into a Faculty. He has consequently served as Dean for another 5 years.
On the international front, Professor Amisah is the Coordinator for the Regional Centre of Excellence for West and Central Africa for the AquaFish USAID-Oregon State University programme and has over the years mobilized about twenty-six million dollars ($26,000.00) for the establishment of state of the art laboratory and provision of equipment including vehicles. He has an impeccable record of oral presentations at international conferences particularly in the USA and certainly an enviable track record of about Seventy (70) scientific publications. He continues to serve as a Host Country Principal Investigator in several international research projects including those of AquaFish Innovation Lab (USAID) and DANIDA and have several collaborative research links at the International level, especially with Purdue University and Virginia Tech and State University in the USA.
He was appointed Provost of the College of Agriculture and Natural Resources (CANR) of KNUST in October 2017. Prof Amisah describes himself as a self-motivated and organised visionary Leader who respects the highest principles of scientific and professional conduct with a strong interpersonal and intrapersonal intelligence with the ability to work and relate to people, build morale, mentor, train and develop staff. He is a strong advocate for clean energies and sustainable management of natural resources, environmental and climatic integrity.
Phone: +233 27 740 2633
Email: steveamisah1@yahoo.co.uk
Office: Provost Office,CANR
Office Hours: 08 hours to 17 hours
Address: Provost Office, CANR- KNUST, Kumasi, Ghana