As part of University Alumni's commitment to support and enhance teaching and learning in the College of Agriculture and Natural Resources, representatives of the 2008-year group on Friday, 23rd July, 2021 donated two new 75-inch NASCO televisions, two HDMI cables, an HDMI splitter, and a TV wall mount. The year group was represented by Dr. Alexander Wireko Kena, Dr. Gifty Boakye Appiah, Dr. Henry Oppong Tuffuor, Mr. Richard Yaw Agyare, Mr. Kwabena Owusu and Mr. Bright Osei-Poku.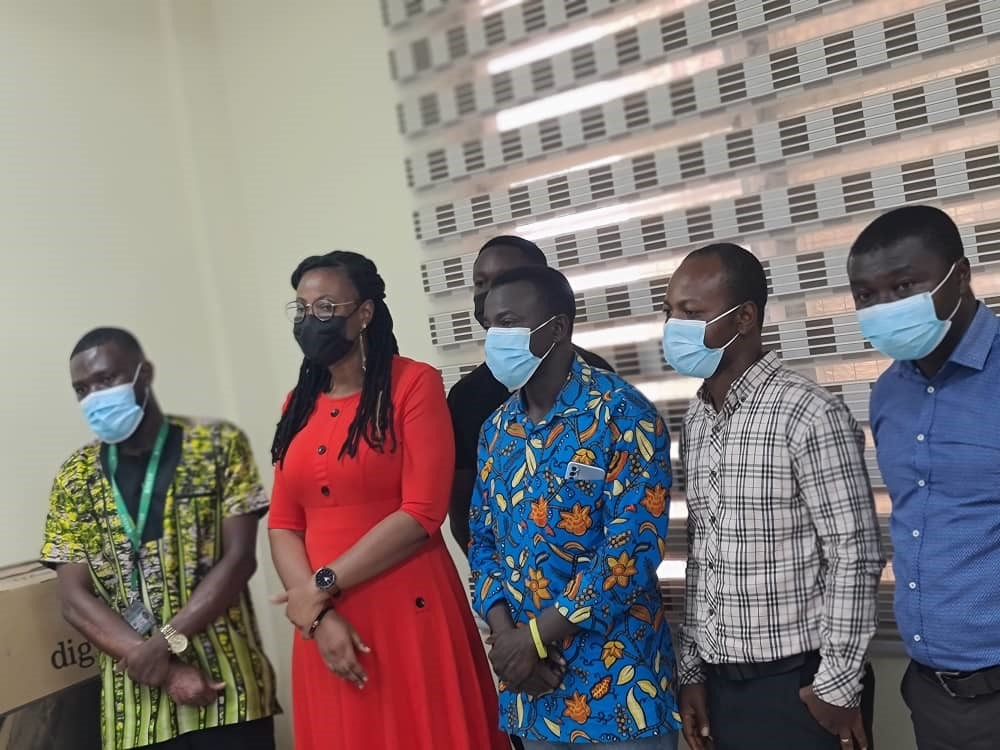 In a short ceremony witnessed by some staff and student leaders of the College at the Conference Room, in the Provost Office. Speaking on behalf of the year group, Dr. Gifty Appiah, expressed their appreciation to the College, particularly the Lecturers who taught them for raising them as professionals. She said that the presentation was intended to support teaching and learning in the College as a show of their appreciation for what they have benefitted as Alumni of the Faculty and the College at large.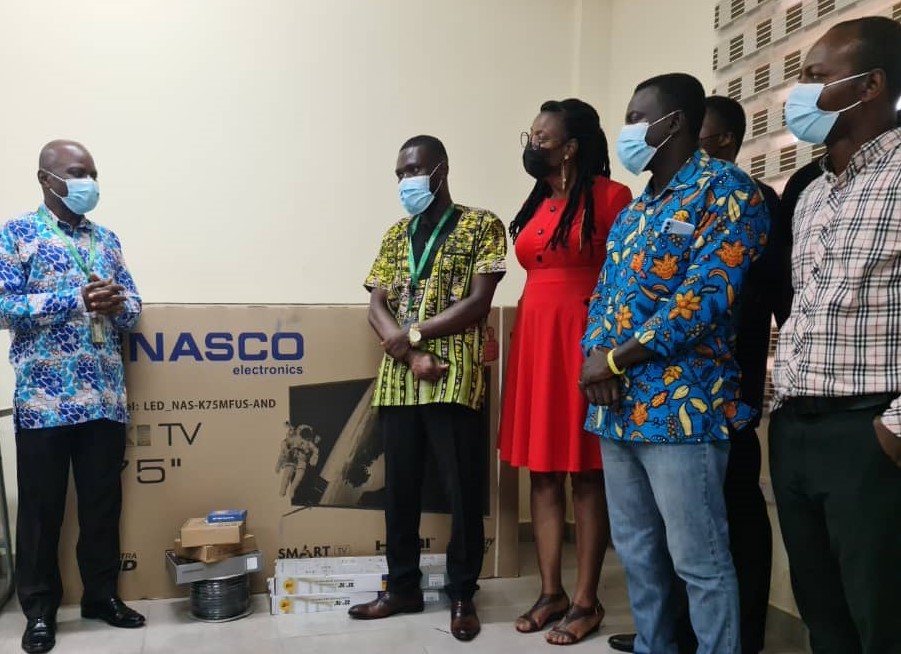 Prof. Enoch Adjei Osekre, Dean of the Faculty of Agriculture, speaking on behalf of Prof. Ben Kwaku Branoh Banful, Provost of the College of Agriculture and Natural Resources, praised the group for their generosity hoped that subsequent year groups would emulate this great gesture. He also expressed confidence that the items will significantly improve effective teaching and learning in the College.
Master Prince Boadu, the President of the International Association of Students in Agriculture and Related Sciences (IAAS-KNUST), thanked the group for their benevolence and support to the College. Present to grace the occasion were Mrs. Juliana Serwaa Andoh, the College Registrar and Professor Nimoh, Head, Department of Agri Business, Economics and Extension and Ms. Vida Osei Boateng, Principal Administrative Assistant in the Provost Office.