The KNUST FOOD FESTIVAL 2022 has been scheduled as follows:
Date: Monday 14th February 2022.
Time: 10: 00 am GMT.
Venue: The Royal Parade Ground, KNUST.

Theme: "Achieving the SDG's: Our Food, Our Culture, Our Health".

Activities:
There will be cultural performances, health checks, and exhibitions of all kinds of food products for free tasting and purchase.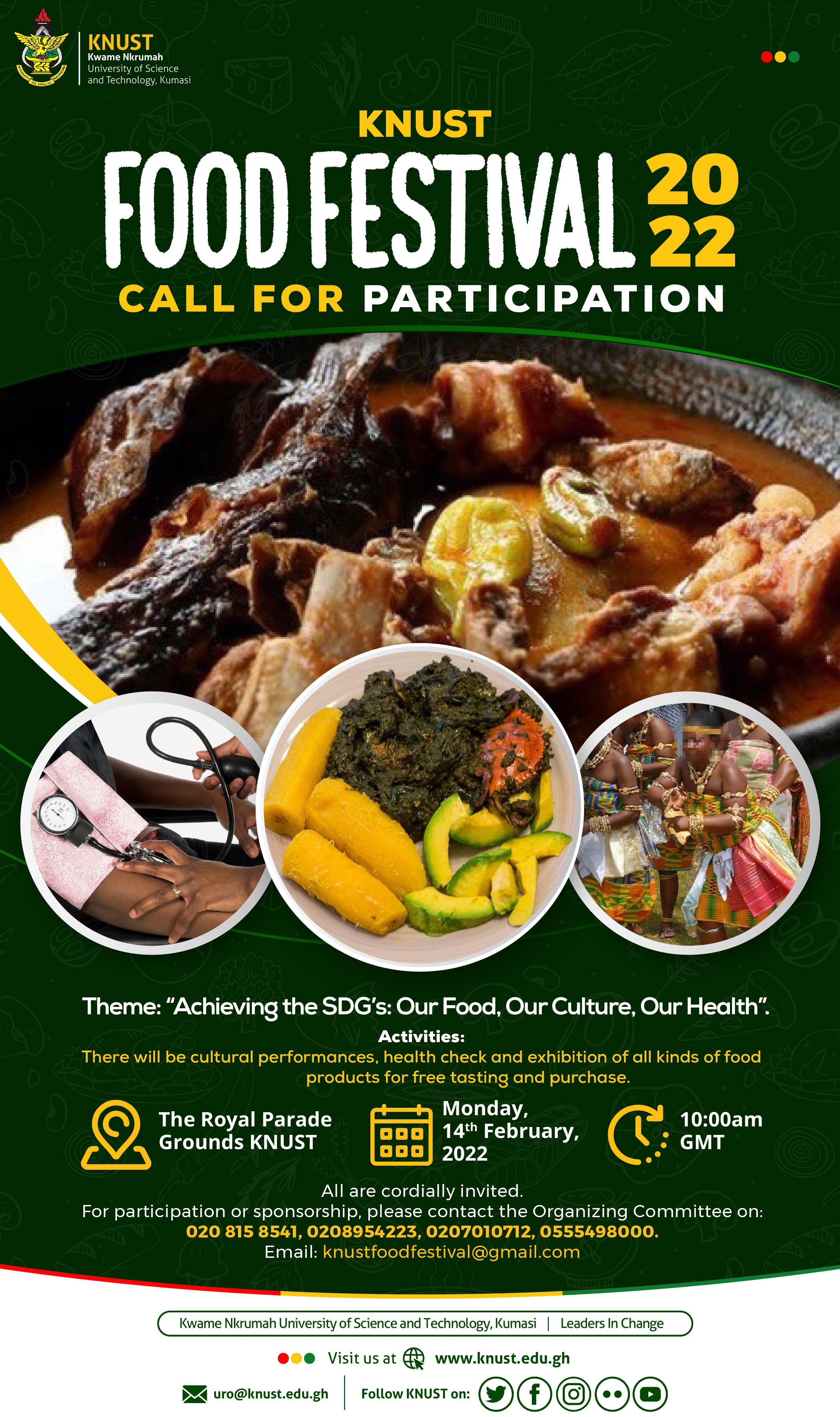 All are cordially invited.
For participation or sponsorship, please contact the Organizing Committee on: 020 815 8541, 0208954223, 0207010712, 0555498000.
Email: knustfoodfestival@gmail.com
Thank you.
ORGANIZING COMMITTEE
KNUST FOOD FESTIVAL 2022