AFIA DENSI ASARE-KYIRE (MRS)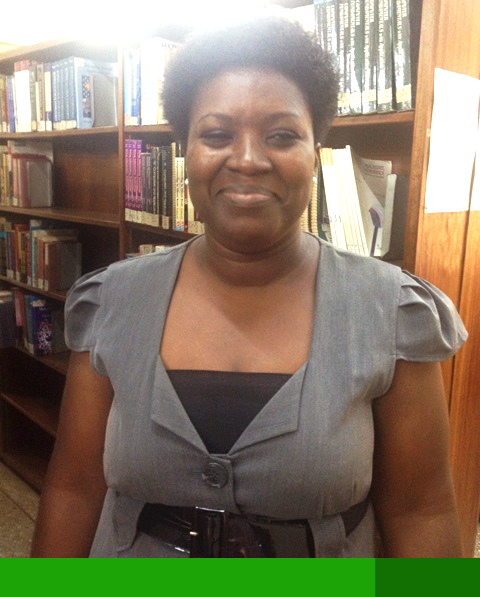 ACTING COLLEGE LIBRARIAN
 Brief History :
The current college Librarian, gained employment at the KNUST in the year 2003,as an Assistatnt Librarian.
She worked at various departments within the Main Library, before being transferred to the College of Agriculture and Nataural Resources, in september 2013 as the Acting College Librarian.She holds 
A Bachelor's Degree in English. (BA ARTS,Ksi)
A Bachelor's degree in Law. (LLB,Ksi)
A Masters Degree in Library Studies (MA,Legon)
She has published various papers in peer-reviewd scholarly journals ,both locally and internationally.Some of these papers were presented at conferences  both within Ghana and outside Ghana.
Mrs Asare-kyire has also served in various capacities on different committees.